Kirk S. Demetrops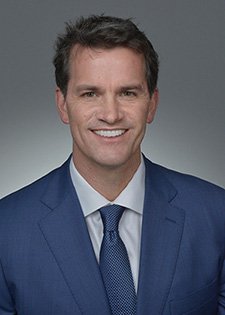 Kirk S. Demetrops – Principal
Kirk S. Demetrops is President and founder of MidCity. He oversees the acquisition/development strategy, equity/debt partners, user/partner transactions, advisory services and overall management of the company.

With over twenty-five years of commercial real estate experience, Mr. Demetrops has a broad skill set that includes acquisition/disposition, development, redevelopment, underwriting, sales/marketing, master planning, capital formation, zoning, investment sales, and landlord/tenant representation. This skill set spreads across many real estate asset classes, including office, mixed-use, retail, land, multi-family residential and for-sale housing.

Prior to forming MidCity in 2009, Mr. Demetrops was President of The Griffin Company, a 35-year-old full service real estate development and construction company headquartered in Atlanta, GA. He joined The Griffin Company in 2001 and spearheaded the acquisition and development of office and mixed-use properties. Upon becoming President in 2007, his responsibilities were expanded to include managing the construction division and organizational structure.

While at The Griffin Company, Mr. Demetrops completed many full cycle transactions. In addition to strong financial returns, highlights include an award-winning project and several landmark zonings. For details regarding completed projects at both MidCity and The Griffin Company, please go to Completed Projects.

From 1996 to 2000, Mr. Demetrops was a partner in Forum Realty Corporation where he specialized in office tenant representation and land brokerage. Office clients ranged from 1,500 square feet to 100,000 square feet, including Fortune 500 companies such as John Hancock and Jefferson Pilot. From 1998 through 2007, Mr. Demetrops was the lead broker for Southstar Funding as they expanded into more than 20 major U.S. markets. The Griffin Company purchased Forum in late 2000.

Mr. Demetrops started his career with Bailey & Associates, an Atlanta developer of office buildings, where he worked from 1988 to 1996. His primary responsibilities were the marketing and leasing of the company's 1.5 million square feet portfolio. This included the spearheading of building renovations and repositioning projects, the majority of which was owned in a joint venture with New York Life Insurance Company. In his 8 years at Bailey, Mr. Demetrops personally handled over $100 million of leasing and sales transactions. He was twice recognized by the Atlanta Business Chronicle for brokering Atlanta's Top Office Leasing Deals.

Mr. Demetrops received an MBA from Emory University and BBA from University of Georgia.

Mr. Demetrops is a licensed real estate broker in the State of Georgia and recipient of The Phoenix Award He is a member of the Urban Land Institute, International Council of Shopping Centers and Atlanta Board of Realtors.

Mr. Demetrops resides in the Brookwood Hills neighborhood of Atlanta, GA. He is married with four children and is very active in cycling (indoor, road & mountain) and skiing (snow & water). Mr. Demetrops enjoys traveling, particularly throughout the western United States.