Northside Hospital is coming to Snellville's Grove at Towne Center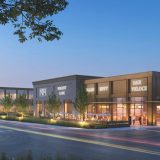 Snellville's new downtown was already slated to include a library, apartments and market, but now its going to get Northside Hospital facilities as well.

The city and Northside officials announced Northside Hospital will be part of Phase II of The Grove at Towne Center mixed-use development. The hospital system will have offices in two buildings in the development, and those offices are expected to open in the second quarter of 2023.

"Northside has an outstanding reputation for the care and treatment of their patients, and we are delighted to add them to The Grove at Towne Center where they will help serve the members of our community for years to come," Snellville Mayor Barbara Bender said.

The Snellville announcement is latest development in Northside's ongoing expansion into Gwinnett County. Gwinnett Medical Center's campuses merged into the Northside system just before the COVID-19 pandemic. Northside is currently building an expansion of the Northside Hospital Gwinnett campus in Lawrenceville, that will include a new tower, and a two-building medical office complex on Buford Drive near the Mall of Georgia.

The plans for Snellville call for Northside to build physician offices, an ambulatory surgery center, urgent care facilities and other outpatient services. They will join Phase I amenities such as apartments at The Grove that are set to begin leasing later this year, a parking deck and Gwinnett County's new Elizabeth H. Williams library branch. Greenspace, a market, commercial businesses and free-standing restaurants will also be part of the finished Towne Center development.

"Northside Hospital is committed to strengthening health care resources in the Gwinnett region," said Debbie Mitcham, president and CEO of Northside Hospital in Gwinnett and Duluth. "We look forward to this new partnership, which will continue Northside's high quality of care for our patients in their own community."

Northside and Snellville closed on the land transaction for the Northside buildings in late May.

"We always wanted Phase II to further strengthen the unique mix that makes a town center so special, Northside is the perfect fit," said Kirk Demetrops, founder of MidCity Real Estate, which is the development partner for The Grove project. "The Grove soon will have nine buildings under construction, delivering a city center long sought after by the city and community."

The new facilities are also going to greatly expand access to healthcare in south Gwinnett, and put Northside in greater competition with Piedmont Healthcare in that part of the county. Piedmont absorbed Eastside Medical Center in Snellville into its healthcare system during the pandemic, making it Piedmont Eastside.

But, while the two healthcare systems will be in Snellville, city officials say that will benefit residents of the city.

"Adding Northside to our longstanding, excellent Piedmont Eastside facilities, will make Snellville a premium healthcare destination," Snellville City Manager Butch Sanders said.

---
This article first appeared in the Gwinnett Daily Post on June 17, 2022 by Curt Yeomans.